Why should you start a CAA School Safety Patrol® program?
School zones have become busier than ever before, with cars, bikes, buses and pedestrians. With over 180,000 students traveling to and from school every day in Manitoba the CAA School Safety Patrol program can help keep your school zone and your students safer.
Starting a program is easy – and CAA Manitoba will provide you with all the tools you need to get started and to continually operate the program.
Get in touch with CAA Manitoba to arrange for an orientation.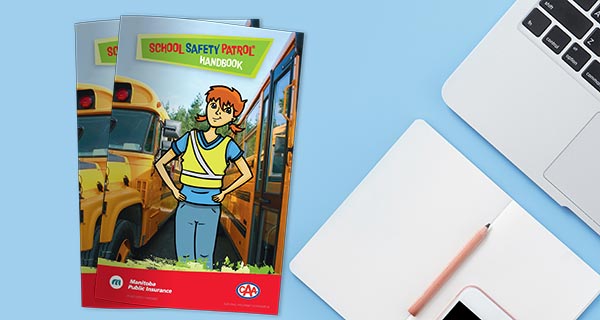 Training Materials
View materials used to train for the CAA School Safety Patrol program.
Learn More